Find custom molded rubber products for simpler sourcing and a stronger supply chain
Elasto Proxy is your one-stop shop for industrial rubber products. In addition to coils of rubber, thermal and acoustic insulation, and finished gaskets, we supply custom molded rubber products like these.
Rubber grommets
Vibration mounts
Rubber bumpers
Custom silicone connectors
Rubber hose clamps
These are just some of the custom molded rubber products you can order from us.
Keep reading to learn more, or contact us to request a quote.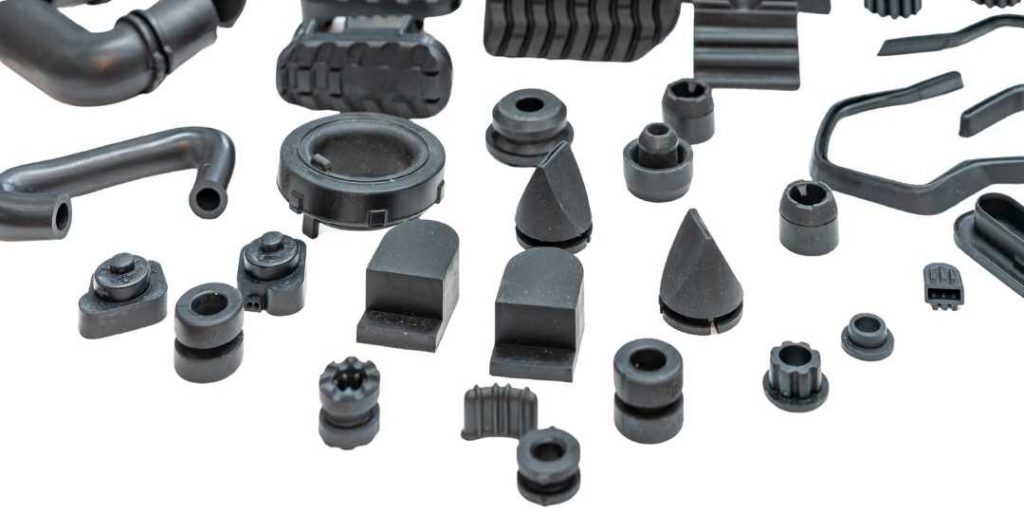 Rubber grommets for wires and cables
Grommets are custom molded rubber products through which wires or cables are fed. They are installed in holes within panels and made of elastomers such as EPDM, neoprene, nitrile, or silicone. Rubber grommets are usually shaped like rings or eyelets, but can also be flanged, collared, or horseshoe-shaped. Dimensional specifications vary with grommet style, but usually include inside diameter (ID), outside diameter (OD), groove width, groove diameter, and overall thickness.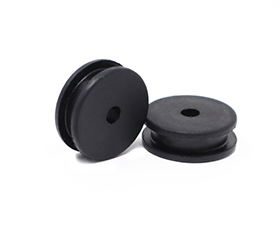 Vibration mounts or isolation mounts prevent the transmission of noise, shock, and vibration in vehicles, equipment, and machinery. They feature rubber-to-metal bonding and attach with a threaded metal fastener. The rubber in an anti-vibration mount acts as a spring and absorbs energy that can damage mechanical systems. Isolation mounts come in many different shapes and sizes, including mounting pads. Metal threads are available in both U.S. and metric sizes.
Rubber bumpers for collisions and impacts
Rubber bumpers provide protection against low-speed collisions and low-speed impacts. They are installed on trucks, trailers, loading docks, and generator sets (gensets). These molded rubber products are made of EPDM, SBR, and other elastomers that can withstand wind, weather, abrasion, and incidental contact with petroleum products. Typically, rubber bumpers install with metal fasteners such as screws and bolts. Products with embedded washers are also available. 
Custom silicone connectors for heavy trucks and EVs
Silicone connectors are custom molded rubber products that connect the intake pipes and tubes in diesel-powered vehicles and equipment. They're also used in the cooling systems of electric vehicles (EVs). Types of products include silicone elbows, silicone reducers, straight hoses, hump hoses, and wrapped hoses. To meet application-specific requirements, custom silicone connectors can include fabric, wire, or liner materials.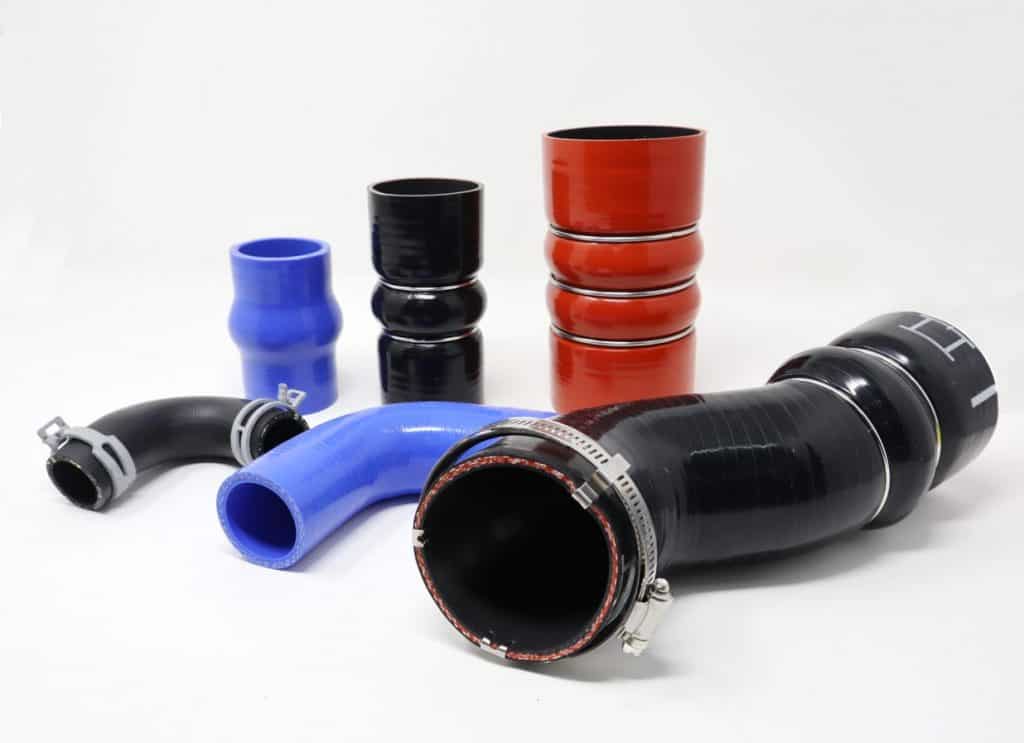 Rubber hose clamps for industrial piping
Rubber hose clamps are used for joining pipes. These custom molded rubber products have recessed nut-and-bolt holes so that there's no exposed metal after assembly. Applications include industrial machinery, vehicles, and equipment. Rubber hose clamps that are molded from the right elastomers and in the right durometers can also provide cushioning to help protect the joint from movement, which helps to promote long-lasting and reliable performance.  
Why buy custom molded rubber products from Elasto Proxy?
These are just some of the custom molded rubber products you can buy from Elasto Proxy – and in low minimum order quantities (MOQs) if you issue us a blanket purchase order (PO). Plus, when you work with Elasto Proxy, you'll control risks and costs. It's no secret that the cost-effective way to buy molded rubber products is to source them from overseas, but how will you find a vendor you can trust? You can search for yourself, but will you be able to get your money and tooling back if things don't work out?
Elasto Proxy enjoys long-term relationships with custom rubber molders and has met these suppliers and toured their facilities. We can even tell you about molded products that we've ordered before for buyers in industries such as heavy equipment, transportation, and healthcare. By sourcing all of your rubber products form us, you'll enjoy true one-stop shopping. So, if you're ready for an RFQ for low MOQs, now is the time to get started.