Custom Fabrication for Specialty Seals and Custom Insulation
Elasto Proxy sources materials from trusted suppliers and keeps over 700 standard profiles in stock.  Our catalog of standard products is extensive, but we understand that technical buyers want more than just a catalog page when choosing a custom fabricator. From design to delivery, we'll work closely with you.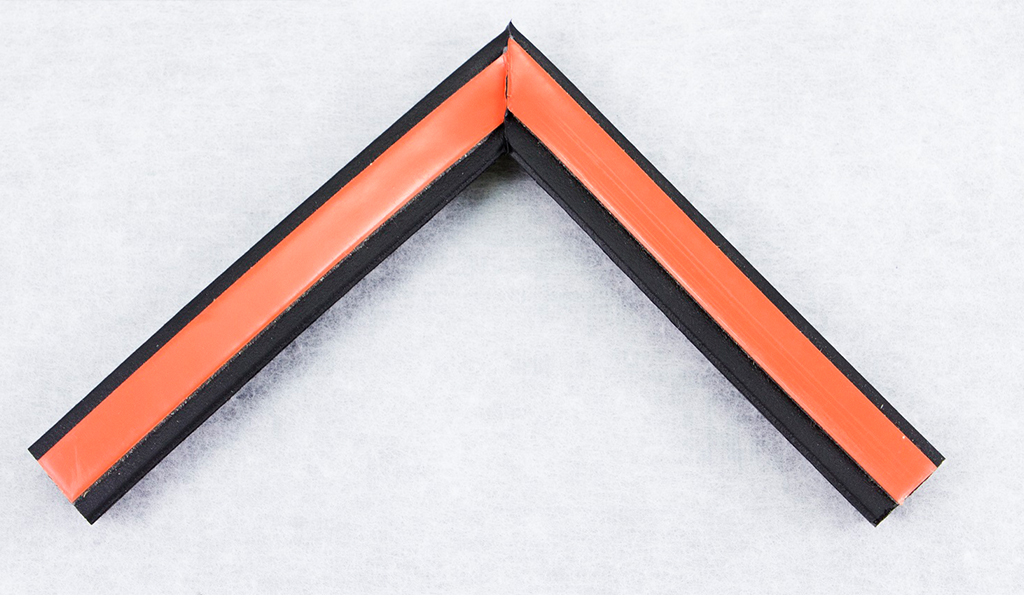 Elasto Proxy uses sophisticated CAD software for technical design and can deliver prototypes according to tight timetables. When you're ready for low-to-medium volumes of custom-fabricated components, our skilled production personnel apply their expertise in the following areas.
Water jet cutting creates fast, precise, cost-effective cuts without long lead times or tooling charges. For smooth joints and small parts cutting, water jet technology is ideal for polymers, elastomers, acoustic foam, and even some types of wood.
Splicing solutions include film splicing, cold bonding, C-press injection, and vulcanizing for joints, corners, and ends. Ask our solutions providers which splicing method is the right choice for your run quantity, performance requirements, material type, and budget.
Taping with a pressure-sensitive adhesive (PSA) or our heat-activated taping system (HATS) keeps profiles in place for temporary or permanent fastening. Taped gaskets are ready-to-install right out-of-the-box and help to speed production.
Custom Insulation consists of sandwich-like structures made with coated fabrics, foams, fillers or barrier materials, and adhesives. Applications include thermal and acoustic insulation, vibration dampening, and water repellency.
Elasto Proxy can custom-fabricate bulb trim seals, sponge and solid profiles, edge trim, dual durometer parts, weatherstripping, window channels, rubber floor mats, tubing, and sheeting.  We can also create custom molded parts, thermal and acoustic insulation, bumpers, EMI/RFI shielding, and inflatable seals.
Download the Ultimate Customer Success Guide. It is FREE!
Discover more about Elasto Proxy's customer success and industry standards in the guide.