Agriculture Equipment Parts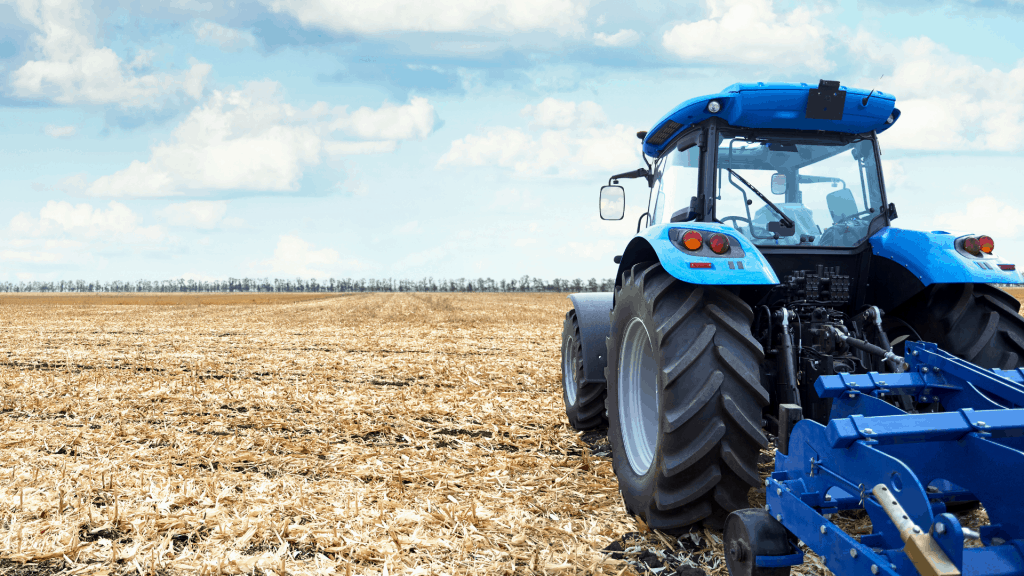 Agriculture equipment parts from Elasto Proxy provide the sealing and insulation solutions that original equipment manufacturers (OEMs) need. We specialize in low-to-medium volumes of rubber and plastic parts for agricultural heavy equipment like: 
Tractors
Combines
Harvesters
Tree Shakers
Planters
Balers
Chaser Bins
Here are some of the agriculture equipment parts you can get from Elasto Proxy.  
Tractor Parts
Tractors are agricultural machines for pushing, pulling, carrying and/or powering the implements used in farming. According to SAE J1349, agricultural tractors need 7.5 Kw (10 hp) or more to provide adequate tractive power (traction). Farm tractors also have an ASAE 540 rpm PTO or larger. Farm tractors can have two-wheel or four-wheel drive. Some use treads instead of tires.
Tractor parts from Elasto Proxy include air conditioning tube and hose assemblies, hydraulic tube and hose assemblies, engine oil and engine cooling tubes, and engine cooling hoses. Elasto Proxy also makes door seals, window seals, rubber flooring and floor mats, acoustic insulation for the cabin, and thermal-acoustic insulation for the engine bay. We also supply OEMs with molded agricultural machinery parts.
Combine Parts
Combines are agricultural heavy equipment for use with crops such as corn, wheat, soybeans, rye, barley, flax, sorghum, and sunflowers. These agricultural machines are self-propelled, usually engine-powered, and can cut through large swaths of cultivated fields. The combine, which is short for combine harvester, is so named because it combines three functions: reaping, threshing, and winnowing.
Combine parts from Elasto Proxy include plastic and rubber components for the cutter bar, feeder, fan, sleeves, augers, threshers, corn headers (cornheads), straw walkers and straw chopper/spreader. We also provide door and window gaskets for the cabin, thermal and acoustic insulation for the engine bay, and sealing solutions for the grain tank, feeder conveyor, return chute, and onboard elevator.
Harvester Parts
Harvesters are agricultural machines that are used for harvesting crops such as grains, corn, cotton, sugar cane, or rice. There are many different types of harvesting equipment, including machinery for crop-specific applications. Examples include cotton strippers and sugar cane harvesters. Self-propelled forage harvesters chop crops using a stationary shear bar and rotating knife cylinder.
Harvester parts from Elasto Proxy include rubber and plastic components for the conveyor, thresher, and separating units. We also supply seals and insulation for grain and tailing collection systems and for chopping systems. Examples of these agriculture equipment parts include track rollers, joystick covers, molded housings for planters, door seals, window seals, rubber floor mats, and custom insulation.  
Tree Shaker Parts
Tree shakers are tractor-like vehicles that are used to harvest nuts and some types of fruits. They feature a large mechanical arm with a metal claw that wraps around the trunk of the tree near the ground. The arm shakes the tree so that crops fall into a fruit catcher, a device that looks like an upside-down umbrella. The nuts or fruit then rolls through a hole and onto a conveyor belt.
Tree shaker parts from Elasto Proxy include rubber components called tree shaker pads that are designed to maximize the shaking of the trunk while minimizing any damage to the tree. Rubber tree shaker parts also include harvester fingers, sweeper paddles, sweeper and harvester flaps, and rubber hoses. Each tree harvester has hundreds of rubber fingers. Sweeper pads prevent the build-up of debris.
Planter Parts
Planters are farm implements that are towed behind a tractor and used to sow rows of seeds in fields. They connect to a tractor with a drawbar or three-point hitch and have one or more row units. Planters can be pull-type or mounted and are specified by the number of rows. For example, a 36-twin row unit can plant 72 rows.   
Rubber and plastic planter parts from Elasto Proxy include seed tubes, arm stops, planter seed box hoppers and hopper lids, and brush meter plates that use rubber-to-metal bonding. Agriculture equipment parts for planters include planter vacuum meter cover seals, rubber latches, gauge wheel arm seals, gauge wheel tires and rims, plug dust caps, and seed disc opener dust caps.
Baler Parts
Balers are agricultural equipment for compressing a crop that's been cut and raked for ease of handling, movement, and storage. Balers are often used with hay, but they can also be used with cotton, flax straw, salt marsh hay, and silage. The shape of the bales can be rectangular, square, or round, depending on the type of bailing equipment. Hay balers and straw balers are used with tractors.  
Baler parts from Elasto Proxy include various rubber and plastic components for use with the slip clutch, PTO, flywheel, plunger, needles, auger, pickup teeth, and ejector. Both round hay balers and square hay balers need plastic clips for the pickup teeth. Rubber-to-metal bonded assemblies include sealed cam follower bearings.
Chaser Bin Parts
Chaser bins are used for moving a harvested crop from the header of a combine or harvester to heavy equipment that can cover longer distances, such as over paved roads to a storage or silage facility. These agricultural implements are towed by tractors, have a built-in auger conveyor mechanism, and are sometimes called field bins, grain carts, or grain auger wagons.
Chaser bin parts from Elasto Proxy include plastic and rubber components for the bin assembly, auger assembly, and the upper and lower auger. The tail-light assembly also needs molded rubber and plastic parts. Grain haul out bins, mobile field bins, and truck bulk bins that have individual hopper and removable cleanout doors also need reliable rubber seals.
More Agriculture Equipment Parts
Agricultural heavy equipment manufacturers trust Elasto Proxy to provide them with low-to-medium volumes of custom fabricated components such as door seals, window seals, flooring and floor mats, and thermal, acoustic, and thermal-acoustic insulation. In addition to rubber and plastic parts, we can provide you with value-added services from design assistance to warehousing.
To learn more about agriculture equipment parts from Elasto Proxy, contact us.