Doug Sharpe
President of Elasto Proxy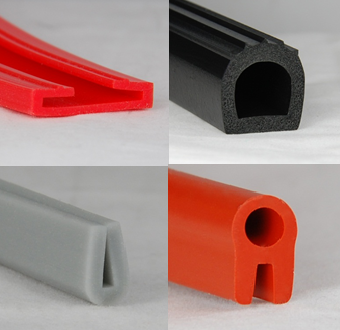 The sealing industry is changing. Is your supply chain strong enough to adjust? Are you ready to benefit from new seal designs, material compounds, and production configurations? Demand for specialty seals has transformed the global marketplace, but how can these changes help your business to source high-value sealing solutions?
Seal Design and Seal Demand
Since the 1980s, shipments of seals and gaskets have nearly tripled in the United States alone. The Great Recession tempered demand in the world's largest economy, but sealing suppliers are finding markets abroad in places like Brazil and China. Meanwhile, manufacturers across North America and Europe are designing industrial products with increasingly complex seal designs and material requirements.
If you're an industrial buyer or a product designer, it's important to understand how these changes in technical design and global demand can affect your business. As Kerry C. Smith of Rubber and Plastic News explains, it's also important for sealing suppliers to understand that the art of sealing is now part "engineering science".
Specialty Rubbers and Material Requirements
Traditionally, sealing suppliers sold standard rubber products mainly to manufacturers of durable goods. Today, seal designers and custom fabricators are also serving industries ranging from aerospace to oil field exploration. Meanwhile, demand in the automotive industry is also changing, with newer and more stringent requirements such as longer seal life at higher temperatures and near-zero permeation.
Regular rubber gaskets may be suitable for many low-pressure and low-temperature applications, but synthetic rubbers and thermoplastic elastomers (TPEs) are designed for specialized uses. Although specialty rubbers are more expensive, these newer polymers combine characteristics such as strong fuel, oil, and temperature resistance. TPEs have less heat resistance, but are lightweight and durable.
Production Capabilities and Inventory Management
For all buyers, regardless of industry, the availability of specialty rubber materials means more options than ever before. Yet changes in buyer demand and compound selection aren't the only sealing challenges facing technical designers and custom fabricators. In response to increased international competition, sealing suppliers must improve production quality and reduce manufacturing costs.
Seal fabrication must meet exacting standards and specifications, too. For example, in the aftermath of 9/11, the U.S. Force needed specialty rubber gaskets for military aircraft in Iraq and Afghanistan. By procuring parts that met all mission requirements and were configured for multiple applications, the Air Force improved its logistics and inventory management, too.
The Elasto Proxy Example          
Elasto Proxy works with buyers who want to benefit from new seal designs, material compounds, and production configurations. That's why our technical services team uses SolidWorks™, a 3D CAD application, to validate technical designs and optimize them for cost and weight. By analyzing the deformation of a rubber profile, for example, we may be able to reduce your material costs.
Elasto Proxy's custom fabrication capabilities include water jet cutting, splicing, taping, die cutting, cold bonding, vulcanizing, and molding. With support from our machinery, many of the small-to-medium quantities that we produce are hand-crafted at our world headquarters in Boisbriand, Quebec, Canada. To learn more about Elasto Proxy and how we can help, please contact us today.