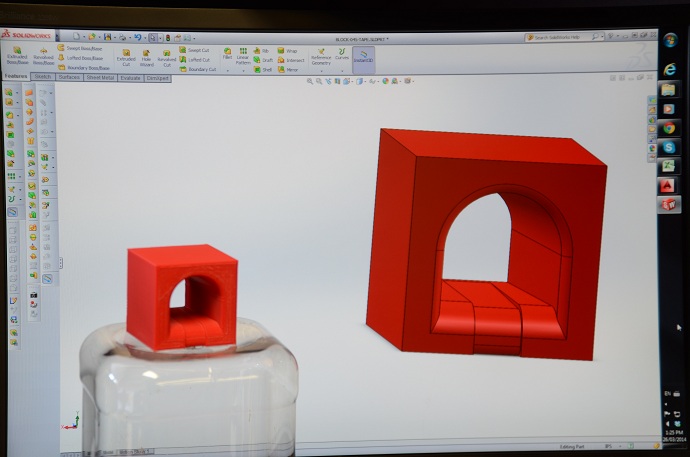 Philippe Grenier
Production Coordinator at Elasto Proxy
Seal simulation can save your product designers time and money. Instead of creating a rubber part, testing it in the field, and then correcting any problems through multiple iterations, a design team can use predictive modeling to simulate seal performance without incurring material or fabrication costs. Using sophisticated computer-aided design (CAD) software, modelers can design and test parts such as door seals to predict operational and assembly strains.
Many part designers already use CAD software, of course, and there are a variety of CAD applications on the market. Some are more robust than others, and not all CAD programs incorporate seal simulation capabilities. There's also the matter of application knowledge and technical expertise. Seal designs can be complex, and a product designer who is an expert in vehicles, HVAC systems, or machinery may seek the expertise of a partner who can simulate gasket compression, or analyze the deformation of a profile.
Predictive Modeling with SolidWorks®
To support your product designs and strengthen your bottom line, Elasto Proxy uses SolidWorks for seal simulation. This robust, three-dimensional (3D) CAD application lets our technical services team enter and adjust numeric parameters while preserving your design intent and accounting for all part features. Trusted by more than 2 million engineers at over 165,000 companies worldwide, SolidWorks generates views automatically and supports the addition of dimensions and tolerances to drawings.
SolidWorks is used in a variety of manufacturing-related industries, and its applications at Elasto Proxy strengthen our technical design and custom fabrication capabilities. By using this 3D modeling software to analyze the deformation of a rubber profile, for example, our solutions providers may be able to minimize the amount of material that's needed – and thus reduce costs. Our technical services team can also use SolidWorks to predict and correct problems that can shorten the lifespan of a rubber part.
From Design to Prototype to Custom Fabrication
Because SolidWorks accepts CAD files from other software applications, Elasto Proxy can begin with your digitized designs (if you have them). Our technical services team can also work with your physical drawings or blueprints, and enter numeric parameters such as dimensions directly into the application. Knowing which part of a profile is fixed and which part of a gasket is movable enables our designers to virtually press a seal face or bulb, simulating the effects of various pressures.
If there's a problem with your part deign, we can modify the digital drawing as necessary and increase a wall thickness or extend a lip. When it's time to supply a prototype, Elasto Proxy can produce a part in-house and even leverage its partnership with an expert in 3D printing. Finally, using SolidWorks files, our custom fabrication specialists can create even highly complex parts in the shapes and sizes that you require. Our water jet cutter can achieve tight tolerances, and eliminates tooling costs.
How Can We Help You?
Do you have questions about seal simulation? Are you seeking a supply chain partner whose experience with seal designs matches your own expertise in crafting your company's products? For 25 years, Elasto Proxy has been solving sealing challenges in a wide variety of industries. By listening to all of your requirements and analyzing all of your needs, our solutions providers can help.
Please contact us for more information, or join the conversation on our social media channels. Look for a post with a link to this blog entry on LinkedIn, Facebook, Google+, and Twitter. Elasto Proxy has a YouTube channel, too. Finally, please subscribe to our free e-newsletters. They're a great source of information delivered right to your email inbox, and they provide links to blog entries like this one.