Sponge Profile-EC12-013-NMT
Request for a Quote & Information
Product Overview & Description
EC12-012-NMT is a D-shaped, medium-durometer profile made of black neoprene rubber. It is designed to support compression and attaches to a substrate with adhesive tape. EC12-012-NMT is 16 mm wide and 13 mm tall. The thickness of the sponge is 3 mm. Elasto Proxy supplies this sponge profile in coils, cut lengths, and finished gaskets.
Technical Drawing & Specification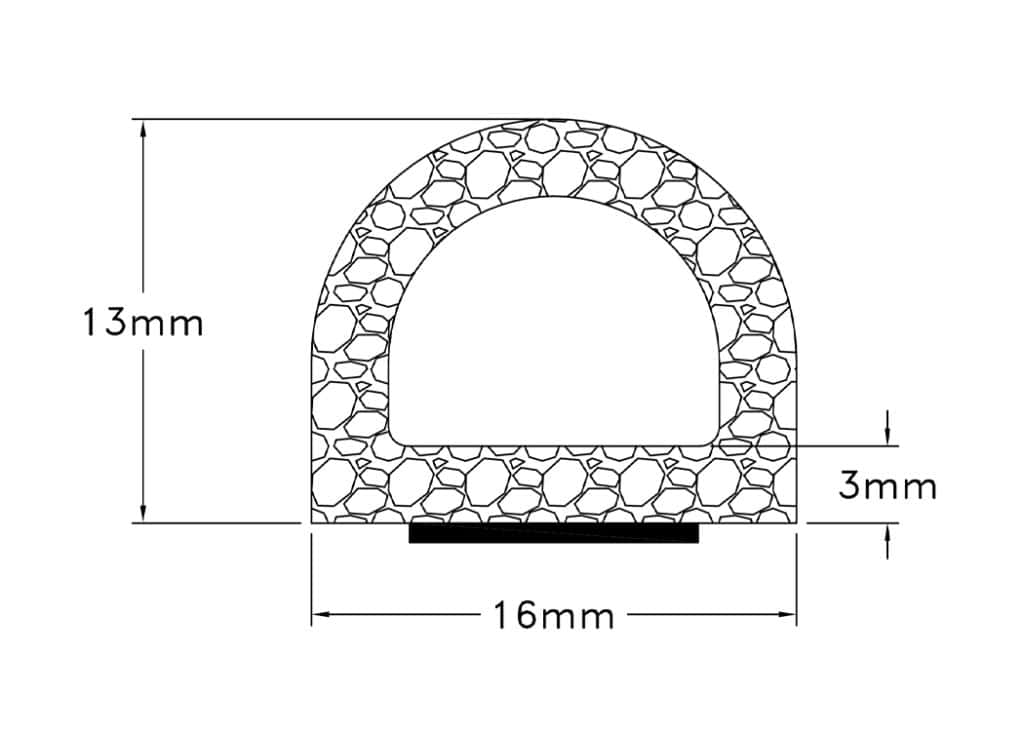 MATERIAL: Neoprene
WIDTH: As shown
HEIGHT: As shown
TOLERANCE: As shown
SCALE: Not to scale
COLOR: Black
DURO: Medium
Bending Radius & Additional Information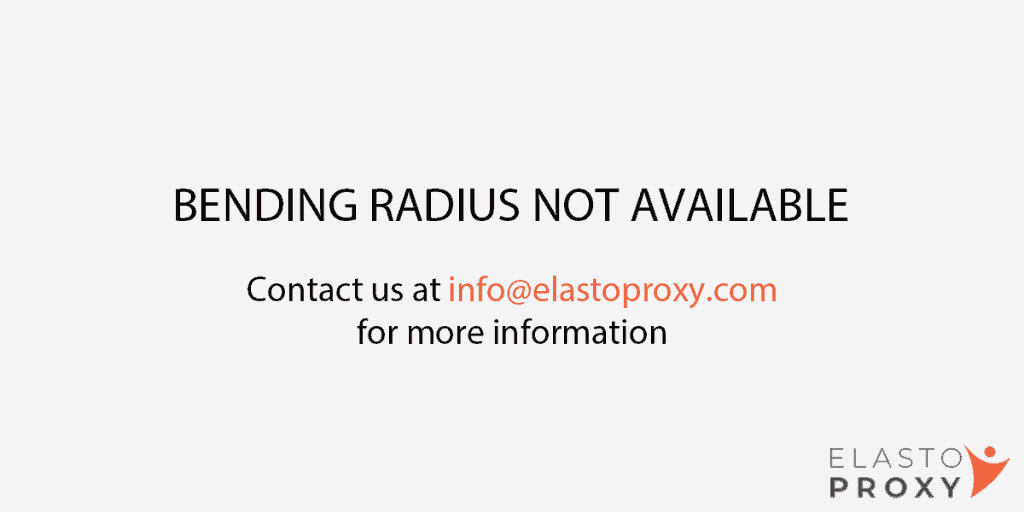 EC12-012-NMT is a sponge profile that is made of neoprene rubber. It is black in color and 16 mm wide at the base. This rubber profile is 13 mm tall, and the sponge sections are 3 mm thick. EC12-012-NMT readily supports compression and can be attached to a substrate with gasket tape. Choose coils, cut lengths, or taped gaskets that are ready-to-install.
Related Articles & Blogs​