Request for a Quote & Information
Product Overview & Description
EC28-410-EM is a bulb trim seal with a egg-shaped top bulb that protrudes toward the right. This sponge rubber bulb has two lips, and the thickness of the bulb's walls is not uniform. The solid rubber trim section features four interior tongues, two on each leg, for added gripping. The retainer also has a metal wire or clip for impact resistance. This industrial rubber product is solid in coils and fabricated into finished gaskets.
Technical Drawing & Specification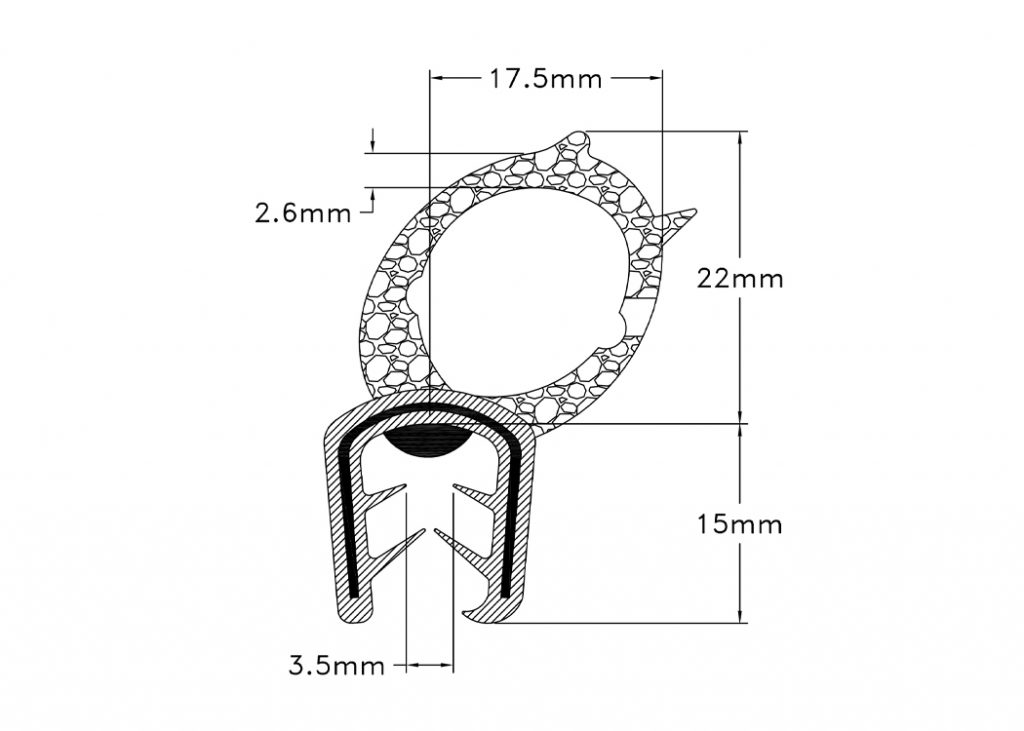 MATERIAL: EPDM
WIDTH: As shown
HEIGHT: As shown
TOLERANCE: As shown
SCALE: Not to scale
COLOR: Black
DURO: Dual
Bending Radius & Additional Information
EC28-410-EM is a co-extruded trim seal with two different durometers, or hardness, on the Shore A scale. The top bulb is made of sponge rubber and the bottom trim section is made of solid rubber. The bulb section has two lips, each of which has a slightly different shape. The top lip is more rounded and the bottom lip is more triangular. The distance from the midpoint of the trim section to the edge of the bulb is 17.5 mm.
Related Articles & Blogs​