Solar panels use five major types of rubber products:
Solar panel seam gaskets
Solar inverter enclosure gaskets
UL 94 flame-resistant gaskets
EMI shielding gaskets
Molded rubber parts
Elasto Proxy can supply solar panel manufacturers with all of these rubber products. We're also ready to support companies that make solar canopy, solar carport, and solar awning systems. Because we're both a rubber fabricator and a rubber distributor, we can provide you with coils, cut lengths, or finished gaskets. Elasto Proxy also offers added-value services such as kitting all of the rubber parts you need for a build or installation.
Contact us to discuss your solar sealing application or keep reading to learn more.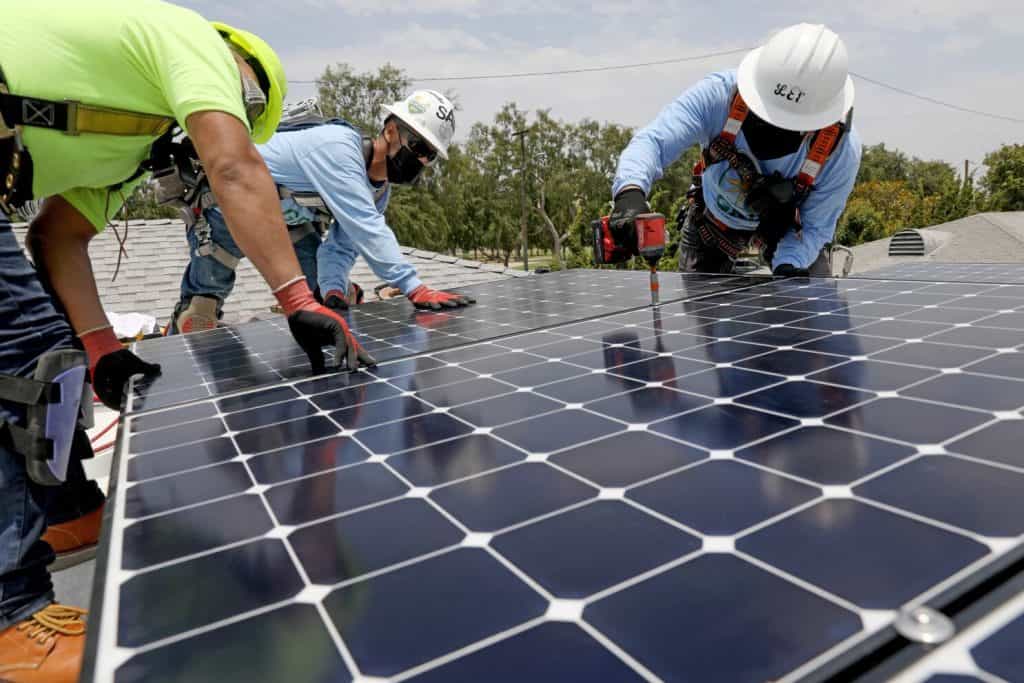 Solar Panel Seam Gaskets
Solar panel seam gaskets fill the gaps between adjacent solar panels. These T-shaped extrusions press into place between two aluminum frames and seal a gap with a specific size. For the best result, clean the aluminum surfaces with soap and water prior to gasket installation. Later, your installer can apply a liquid sealant to the ends of cut rubber lengths and apply a flat, T-shaped cap over the intersections.
Most solar panel seam gaskets are made of EPDM, a synthetic rubber that resists sunlight, ozone, oxygen, weather, water, and a wide range of outdoor temperatures. Sometimes, weather-resistant PVC plastic is used instead. Solar panel manufacturers can also use gasket materials that are co-extruded from a flexible plastic, such as polyethylene, and a water-resistant thermoplastic elastomer (TPE), such as Santoprene.     
Elasto Proxy can supply you with coils of extruded rubber or plastic that you cut yourself and install on-site or within your solar panel manufacturing facility. We can also supply you with continuous gaskets that let you minimize the use of butt joints, which are prone to leaking. When you buy fabricated gaskets instead of coils, you can speed up gasket installation and reduce material waste from accidental miscuts.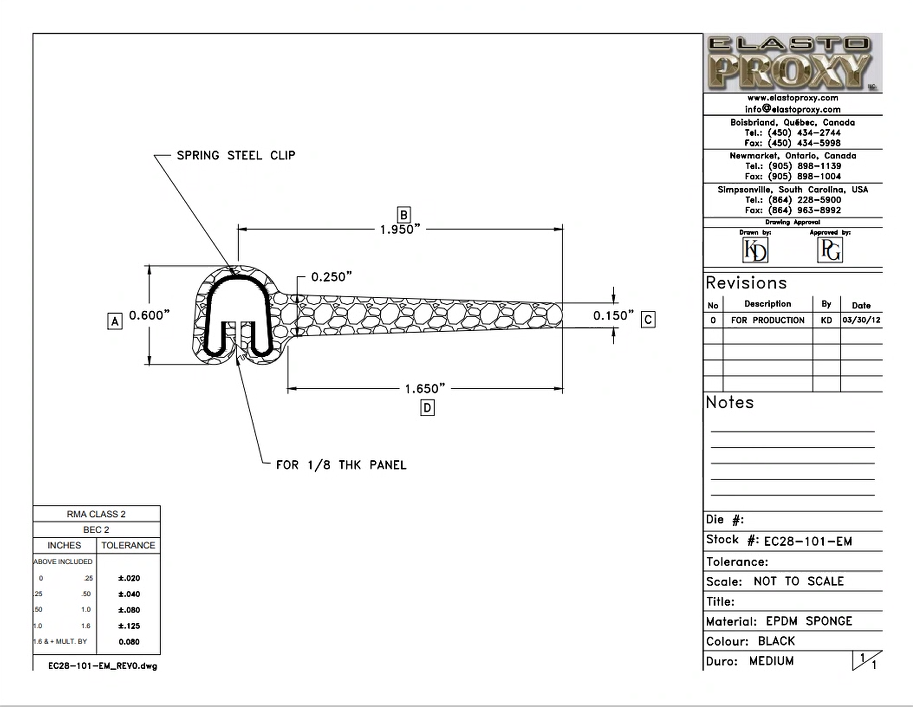 Solar Inverter Enclosure Gaskets and UL 94 Flame Resistant Gaskets
Solar inverters convert the direct current (DC) that solar panels generate into the alternate current (AC) that the electric grid uses. A form of power electronics, inverters are housed in metal or plastic enclosures. Rubber gaskets are used to fill and seal the gaps where enclosure surfaces meet. This protects onboard electronics from outdoor environments, but some gasket materials also provide fire resistance.
Many solar inverter enclosure gaskets are made of silicone sponge or foam. These materials come in lower durometers, and some grades have UL 94 flame ratings. Silicone has many desirable properties, but EPDM sponge rubber that meets the UL 94 HB flame rating can be a cost-effective alternative. Before asking for a "UL 94 gasket material" then, it's worth determining which UL flame rating (if any) you need to meet.   
Elasto Proxy fabricates solar inverter enclosure gaskets and UL 94 flame resistant gaskets from standard profiles that we keep in stock. We can also supply you with custom profiles if you need them. For added value, ask for one-piece bonded rubber gaskets that come with peel-and-stick adhesive tape. The corners of these bonded gaskets provide better sealing than you'd get with butt joints, and you'll save time with peel-and-stick installation.
EMI Shielding Gaskets and Molded Rubber Parts for Solar Panels
Solar inverters are susceptible to electromagnetic interference (EMI) that's caused by power spikes or fast switching. Elasto Proxy can supply solar industry manufacturers with molded or extruded EMI gaskets that help to promote the electromagnetic compatibility (EMC) of solar systems. Materials of construction include electrically conductive silicones that are filled with metal or metal-coated particles.  
Finally, Elasto Proxy can supply manufacturers of solar panels molded rubber parts such as grommets. These components are installed within solar panels and help protect wires or cables that pass-through. Materials of construction include EPDM, neoprene, nitrile, and silicone. Typically, rubber grommets are shaped like rings or eyelets; however, they can also be flanged, collared, or shaped like a horseshoe.
Are you a solar panel manufacturer? When you work with Elasto Proxy, you can get all of the rubber products that you need.